A few words about

The cork industry in Morocco
Morocco is a country with extensive cork oak forests. We are aware of this aspect of our country and have established an industrial infrastructure to provide our partners worldwide with products that meet international standards.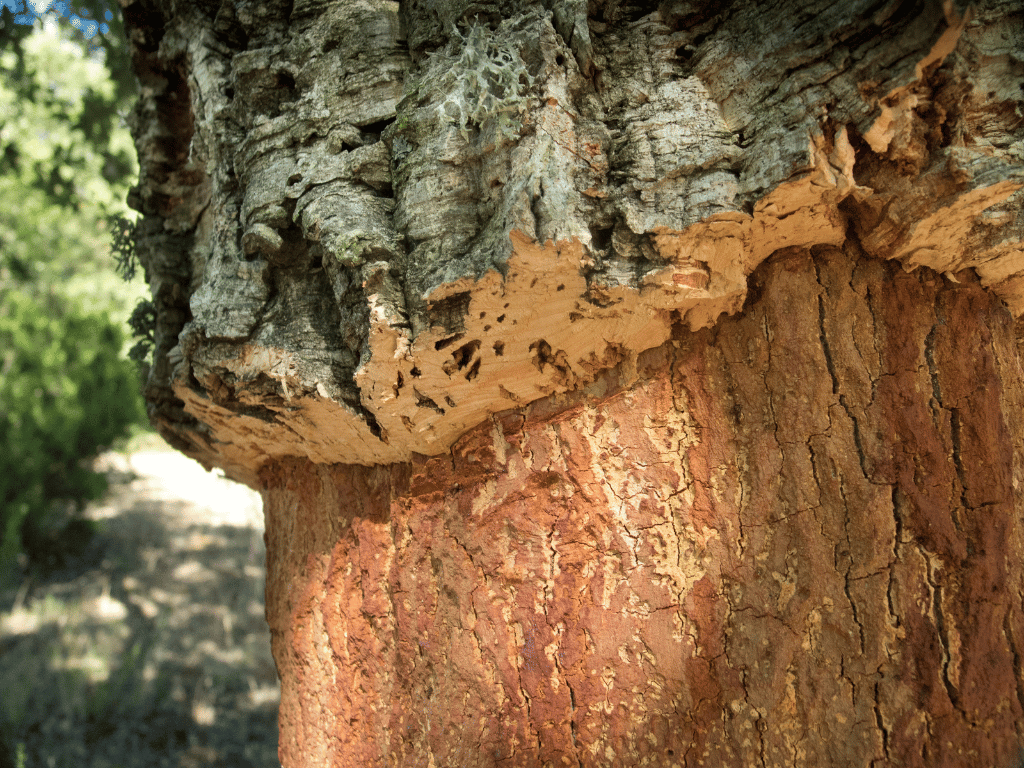 Moroccan cork,

a natural quality
Cork, sourced from ancient Moroccan forests in their natural state, naturally forms on trees without any human intervention or the use of chemicals or other treatments. Its extraction is conducted under strict supervision and follows specific guidelines related to tree age and silvicultural practices. Manufacturers can only access the harvested cork after the preceding winter.
These stringent conditions have created a reputation for Moroccan cork among industry experts. They acknowledge its exceptional natural quality, distinctive appearance, and unique combination of strength and flexibility, all while preserving its inherent characteristics.
Processing High-Quality

Moroccan Cork
Located in the heart of the world's largest cork oak forest, LA MAMORA, our facility is dedicated to transforming cork products.
Our team of experienced professionals utilizes state-of-the-art techniques to ensure quality.
Our Natural Cork Products for All Uses
Processed Cork
Natural cork blocks for various purposes (shoe soles, decorations, coverings…)
Natural cork stoppers of different qualities and dimensions
Cork washers of different qualities and dimensions
Glued cork stoppers
Technical cork stoppers
Custom Specialties
Our devotion to cork is unwavering, and we are committed to imparting this fervor to our customers in every possible way.
Our certifications

and rewards
We are proud to announce that our company is recognized for its commitment to quality, safety and excellence in its work. Here is a list of our certifications and awards:
Certified by Bureau VERITAS in Paris for Systécode.
ISO 9001/2000 Certified.
Winner of the Grand Exporters Award.
Winner of the Grand Social Security Award.
Winner of the Grand Prize at the 2nd International Agricultural Fair in Meknes, presented by His Majesty King Mohammed VI